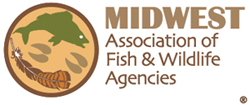 82nd Annual Midwest Directors' Meeting
Share the Passion, Continue the Legacy
Sunday, June 28 - Wednesday, July 1
Radisson Hotel Duluth
Harborview, Duluth, Minnesota
Join us in Duluth, Minnesota, Outdoor Magazine's "Best Town Ever for 2014," for the 82nd Annual MAFWA Directors' Meeting.

The MAFWA Directors' Meeting is for senior level management of natural resources professionals in the fields of wildlife and fisheries management, information and education, licensing and administration, law enforcement, and conservation engineering.

Click here to view the conference schedule (as of 5/8/15). Changes will be made as the meeting nears; please visit www.mafwa.org for updates.
. . . . . . . . .
Wisconsin Job Opportunities
Conservation Warden (2016 Recruit Class)
For specific information please visit the Wisconsin website.
The Wisconsin Department of Natural Resources is looking for people who reflect the diversity of our state, who are committed to public service, and have a desire to protect the natural resources of our state. Our mission is to protect, enhance, and promote the safe and wise use of our natural resources through enforcement, education, and community based wardening that guarantees fair and equal treatment.
Job Duties: Conservation Wardens are Wisconsin law enforcement officers, whose primary responsibility is to protect the natural resources of the state. Their enforcement authority extends throughout the state and includes wildlife, fish, boating, snowmobiling, all-terrain vehicles (ATVs), environmental, water regulation, and forestry laws. In addition, Conservation Wardens have full police authority on all DNR-owned or managed property and expanded authority elsewhere in the state.